Purchase/Order Form Templates
Using our website, you can easily create purchase order forms for free. Integrate and receive payments through Authorize.net, Google Checkout, Braintree, PayPal Website Payments Pro and more.
Start selling your products online without the need for a web developer or an expensive e-commerce site. You can embed our order form templates created with Form Builder straight into your Blog or Facebook page even if you are not a computer power-user.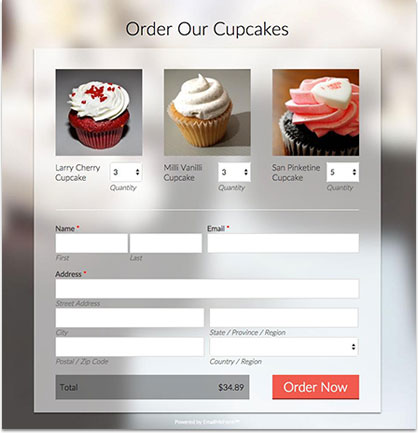 EmailMeForm uses Secure Checkout with merchant service provider, Plimus. Our forms are currently being used on sites like Blogger and Facebook. All forms are supported on both Microsoft Windows and Mac OSX platforms. Emailmeform is neither affiliated with nor sponsored by the owners of the services above.