Online Payment Forms
Offer order forms with payment options. Process online payments using our secure payment forms that support major payment gateways such as PayPal, Authorize.net, and Stripe, or even accept credit card payments securely.
Enable payment processing on your form
Activate your payment processor by enabling the payment option on your form. You can select your preferred merchant from the available options in the menu.
Note: Ensure that your payment settings are working well by testing it first using the Sandbox Mode.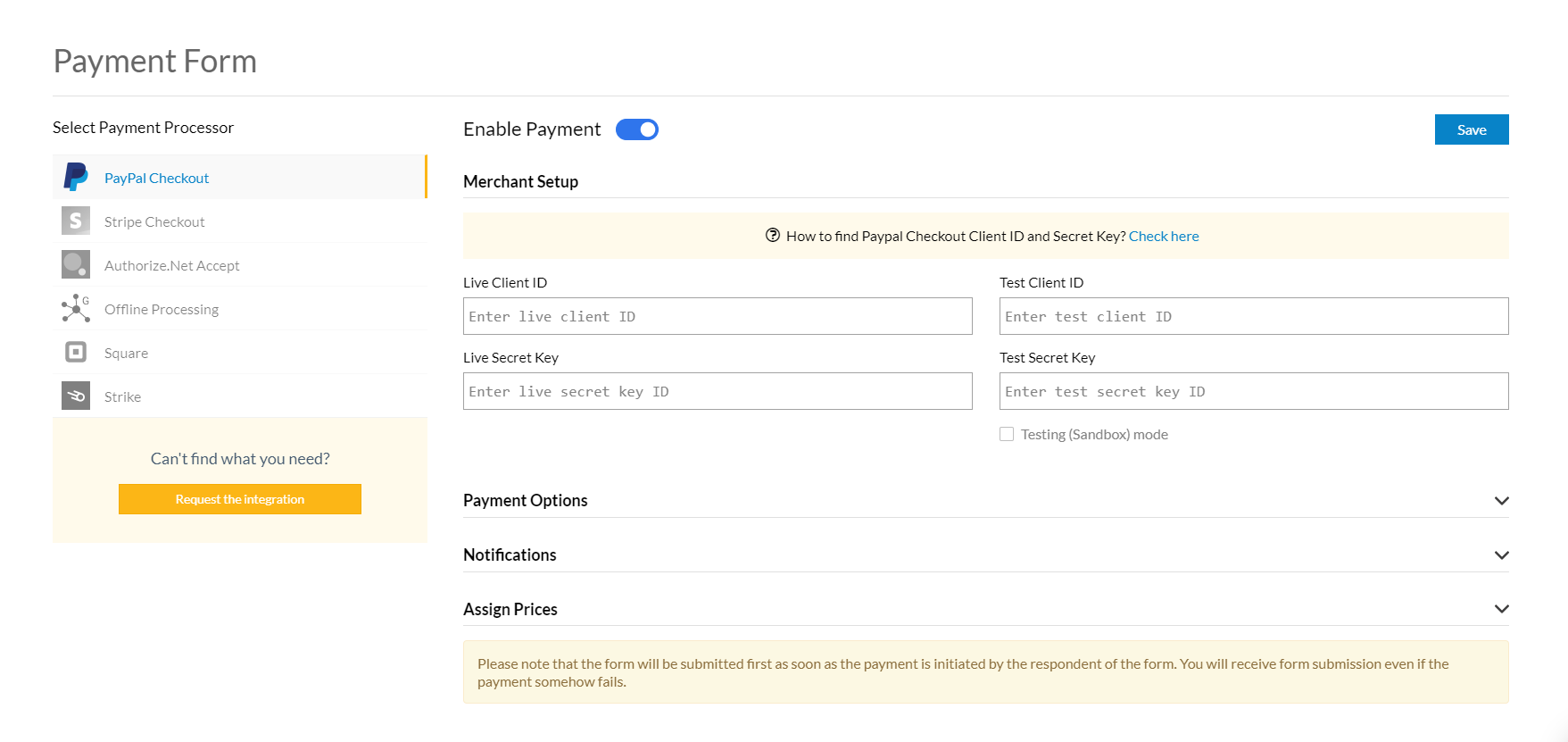 Accept payments in different currencies
Offer extra convenience to your paying customers by allowing them to select the currency they prefer to use. EmailMeForm supports various international currencies all over the world.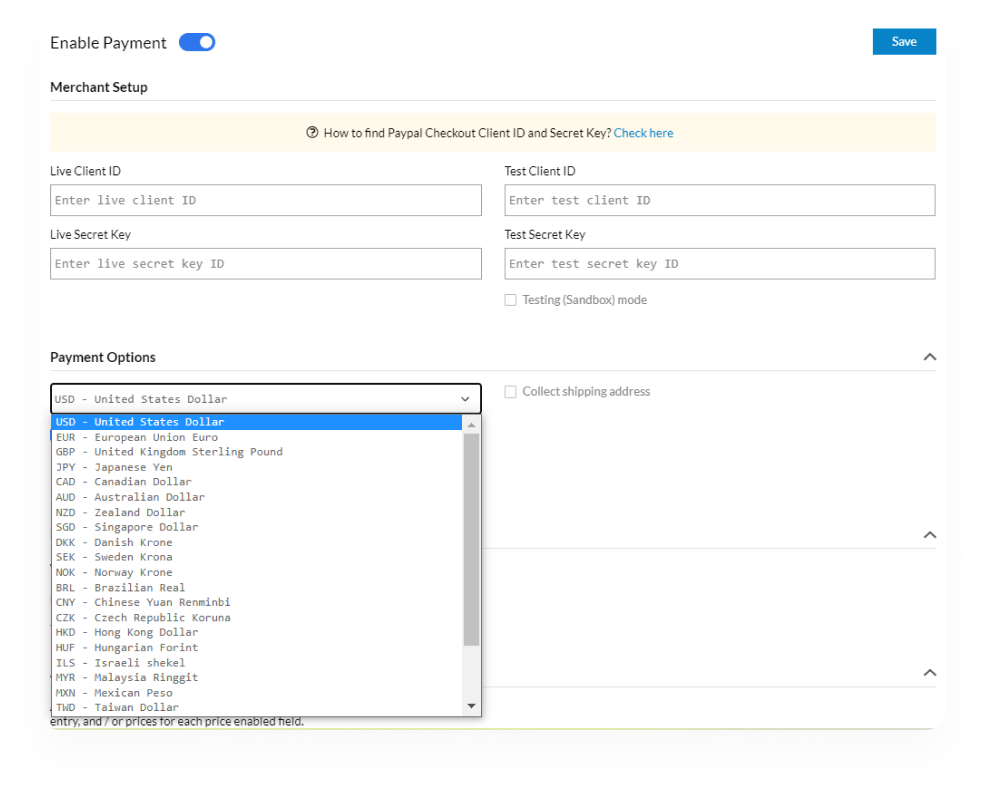 Assign prices to your products or services
The Assign Prices feature allows you to assign Base Prices as well as individual prices for each field. This gives you full control over all your products and prices in the payment forms.