Form Logic
With Form Logic you can create smart forms and surveys that direct your users to different paths depending on their selections. Using Field, Page, Form, and Payment Rules you can create different rules and redirection paths, user notifications, popups, and much more.
Build smart forms quickly with our logic feature, whichoffers advanced online form configuration and user flow. No programming required.
Field Rules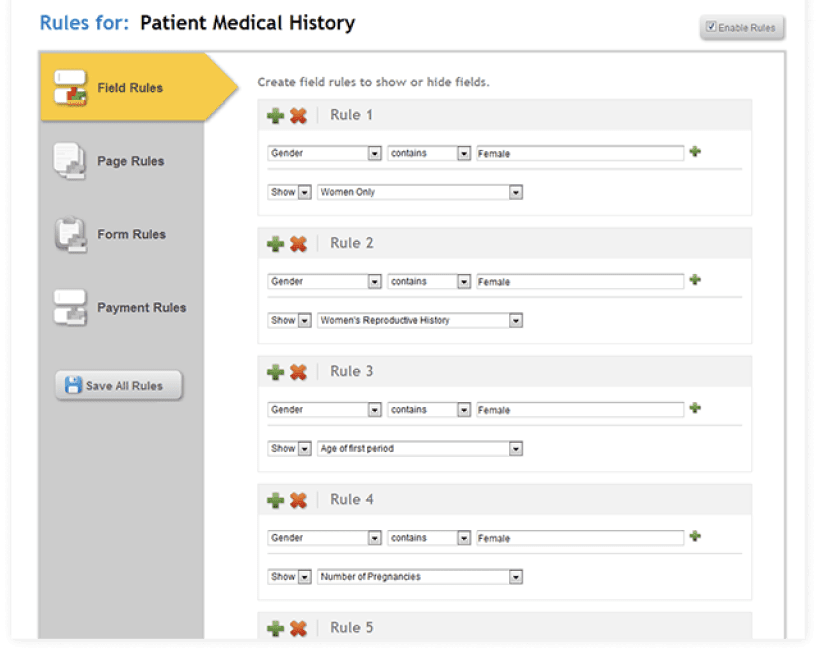 Field Rules allow specific fields to be shown to different users depending on their selections. This option enables you to target the right users with appropriate questions and get more accurate results. Besides, your users only fill in the fields that are relevant to them.