Online Form Application with Advanced Reports
With advanced reporting feature in our online form application, you can view summarized data from all user submissions in various formats such as charts, graphs and grids. Customize your survey reports according to titles, descriptions, and other relevant data you select.
Exporting, password protection, and different widgets are available.
Highly Customizable Data Reporting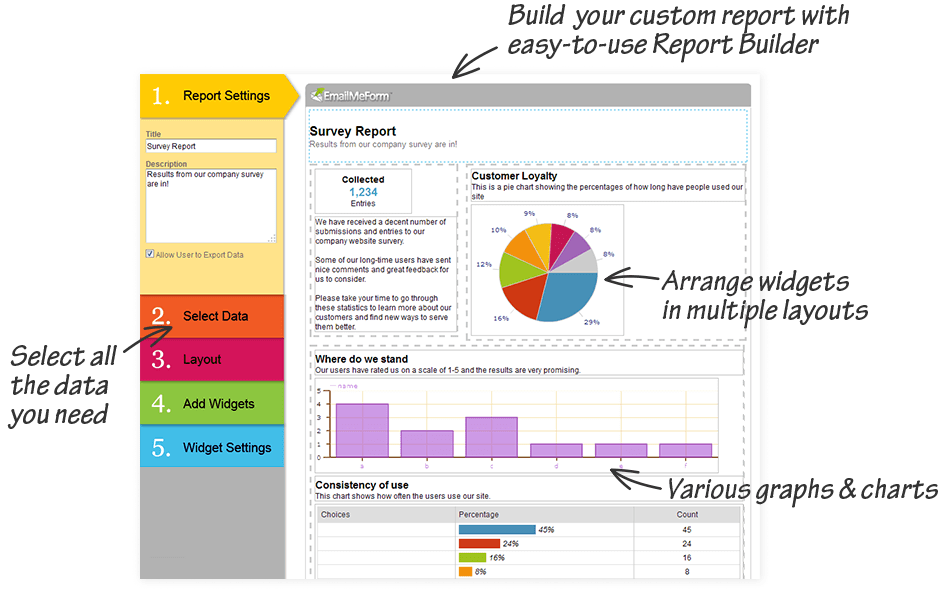 Report Builder enables you to display all your collected data in visually attractive reports. Use different layouts and select only the data you wish to extract from your forms and surveys. Use various graphs and widgets to get your point across.