Password Protect Online Forms
Being a globally compliant online form builder, we take data security very seriously. Our Password Protection feature allows you to lock the forms from unauthorized viewing. This restricts access to the collected data to only a few trusted eyes and effectively counters information theft.
Simple to add, easy to change
When your online form or survey is asking for sensitive information like medical history or credit card numbers, simply add a secure password using the admin tools to add a solid layer of security. Access the password settings via the Form Manager to set or change passwords.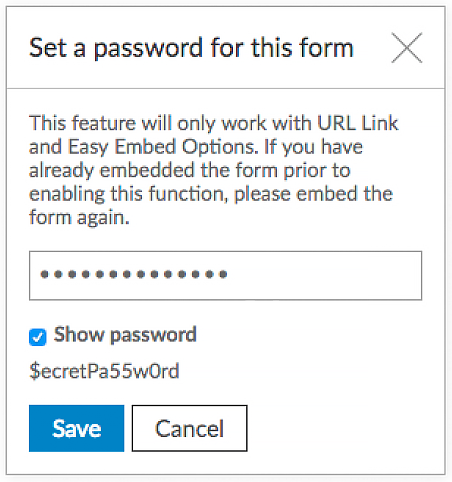 Secure user access
Password protecting your form ensures that only those with the password can view and access the reports. For better visuals and uniformity, the password prompt retains your form's theme.