Anti-Spam Tools: Captcha Form
Use our proven Anti-Spam tools to prevent spam that go well beyond simple captcha forms. Our forms contain multiple anti-spam utilities like CAPTCHA image verification, IP address limits, and Keyword Blocking.
Smart reCAPTCHA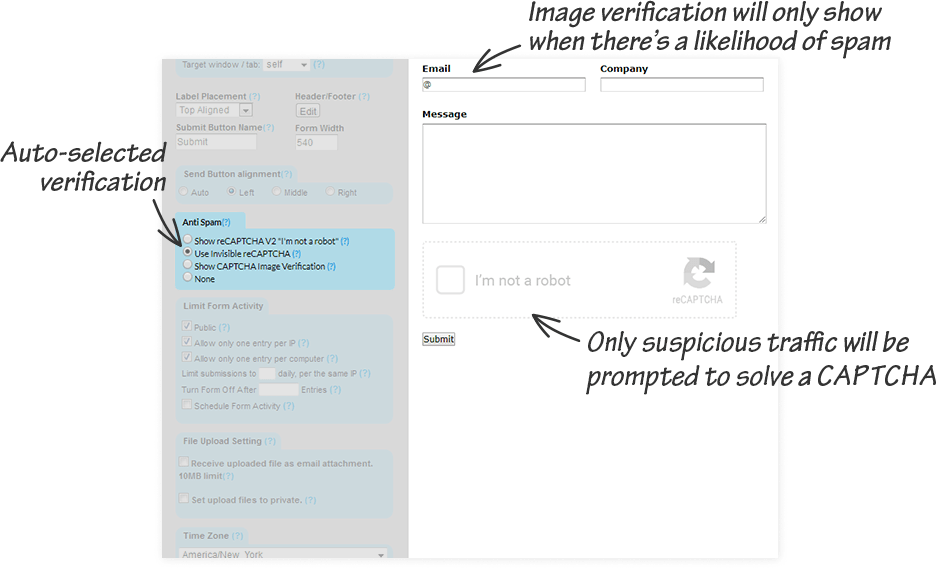 For more advanced anti-spam protection, you can set up Smart reCAPTCHA in the admin settings. This tool has advanced verification algorithms to determine whether a user is human even before it displays image verification. The system will automatically decide whether or not to show reCAPTCHA and most of your users will never be asked to fill it in.