Global Language Localization
Reach more people and connect to customers using the language that they understand best. EmailMeForm supports over 40 languages from all over the world. Modify the error messages to fit the communication style of the audience you are speaking to.
Use over 40 languages
Losing your customers because of the language barrier? Communicate with them using the language that they use. Simply choose any language from the drop-down menu under the Form Settings. Then apply your preferred language to the entire form.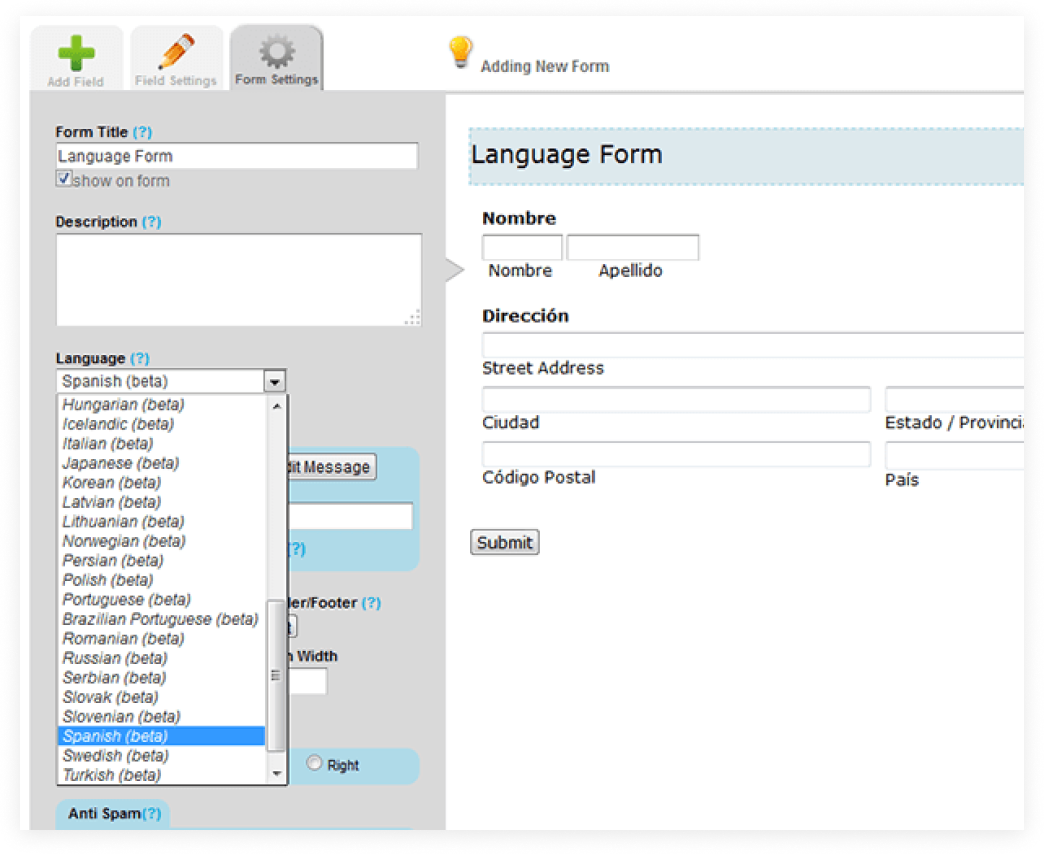 Modify form labels, captions, and errors
Want your form users to better understand why their entries are not being accepted or why they can't submit their form? Translate the error messages so they'll know what to do. Edit the error messages that you want to change under the Custom Validation & Text option.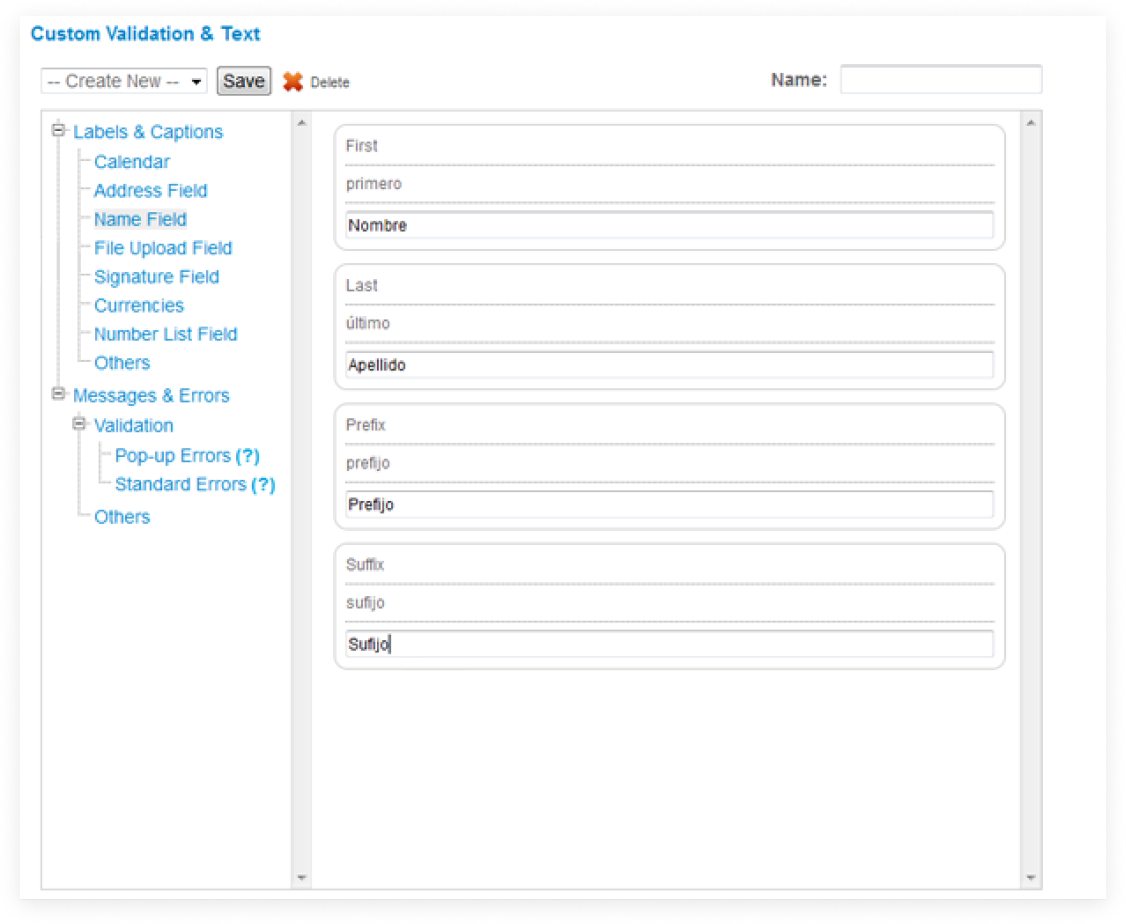 Use custom text
We provide you with over 40 ready-to-go language templates to choose from. But if you simply want to use custom texts for your error messages to match your brand tone and appeal to your audience, we also have you covered.