Global language localization
Reach a broader audience and connect with your form users in a way that they would understand best. Use your own native language in your forms. Modify the tone and style of your error messages too!
Over 40 languages supported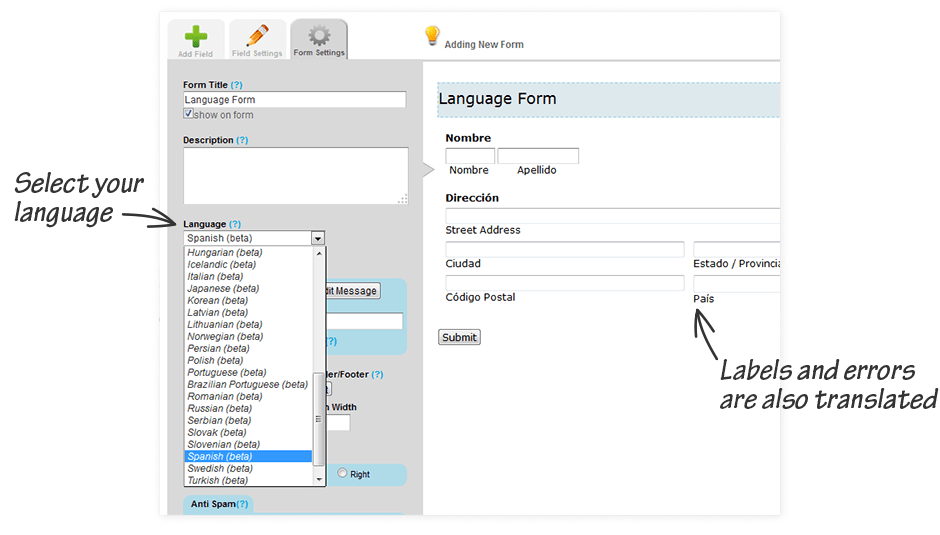 We offer over 40 languages to choose from. Simply select your preferred language from the drop-down menu in your Form Settings. You may apply your preferred language to the entire form.
Modify form labels, captions, and errors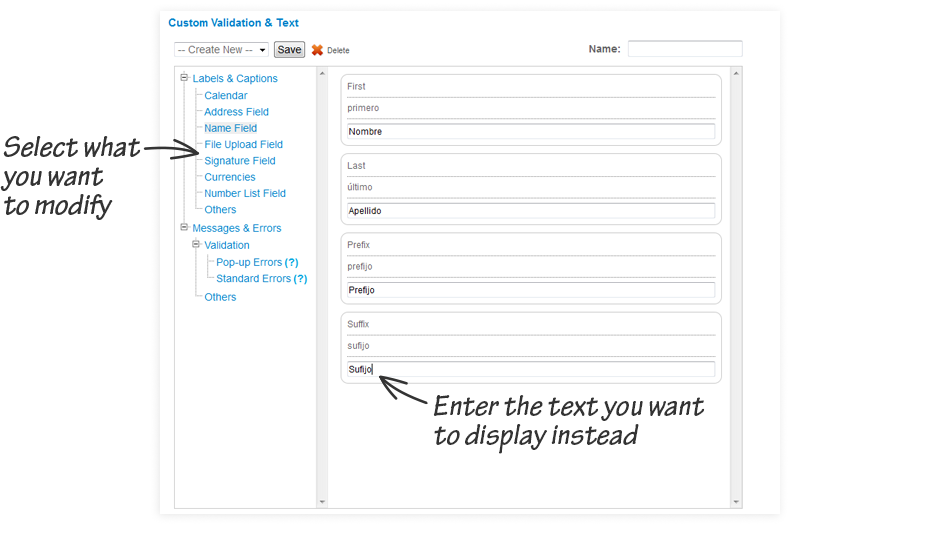 Have unique language requirements for your error messages? Enter any text in any language to display error popups to your users. If you want to warn users that one of their fields is required, go to Custom Validation & Text settings, simply enter the text you wish to be shown, scroll down and save. This way your validation text for the required field will be set.