User Management Tools in Form Creator
Our Form Creator allows easy management of the staff in charge of your forms. Involve different teams from your organization in the data gathering and analysis process.
Add, edit, or delete users, give specific permissions to each, view detailed activity logs inside your company account and more options available within our User Management interface.
Manage All Users in One Place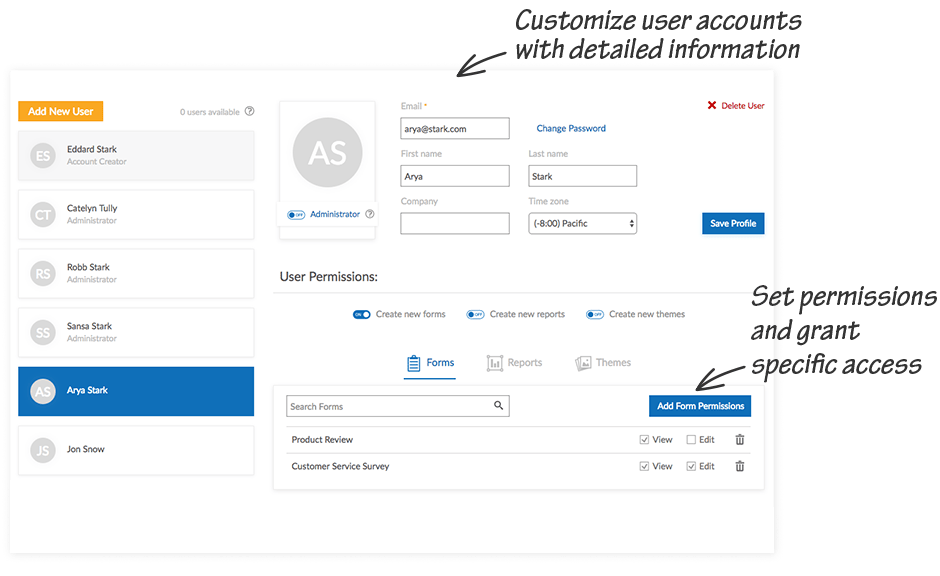 You can add, edit, or delete users in a single click, or modify their access to certain forms or features. Form Creator allows you to give multiple users the access to very specific sections or to your entire account.