Social Integration
Showcase your forms to your followers to get more responses, sales, insights, and interactions. Our forms can easily be embedded in various websites such as Facebook, Twitter, and Blogger. Get orders, accept payments, and collect customer data from your own social media pages.
Set up your form on Facebook
Imagine getting orders and collecting payments conveniently from your own Facebook page. Embed forms on Facebook and do your business transactions without the need to redirect your customers to another website or platform.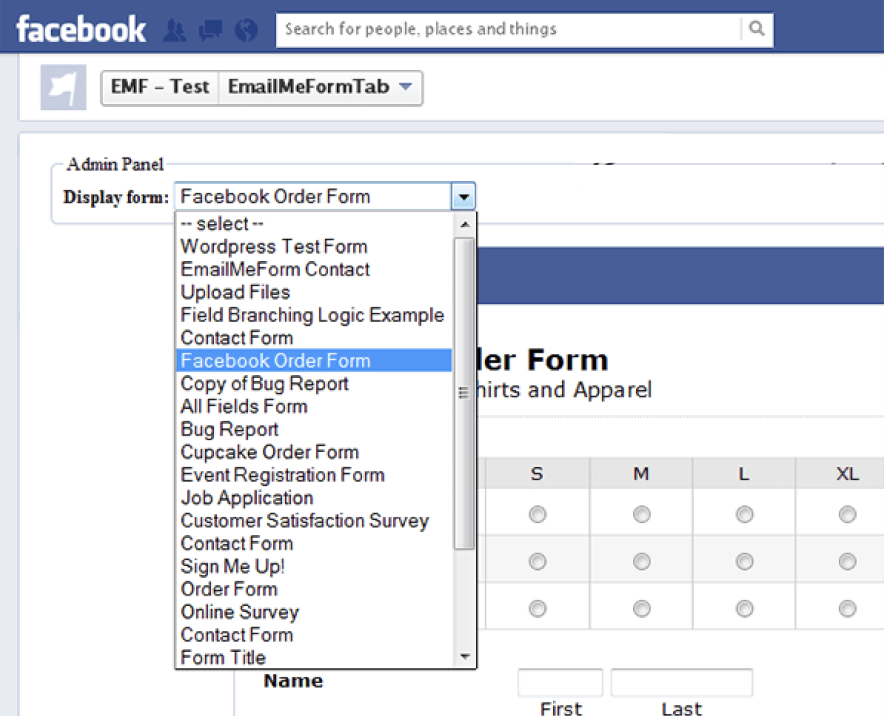 Tweet form submissions automatically
Are your customers more active on Twitter? No problem. Integrate your forms with Twitter and customize your tweets using the Dynamic Token, which can display exact orders and prices.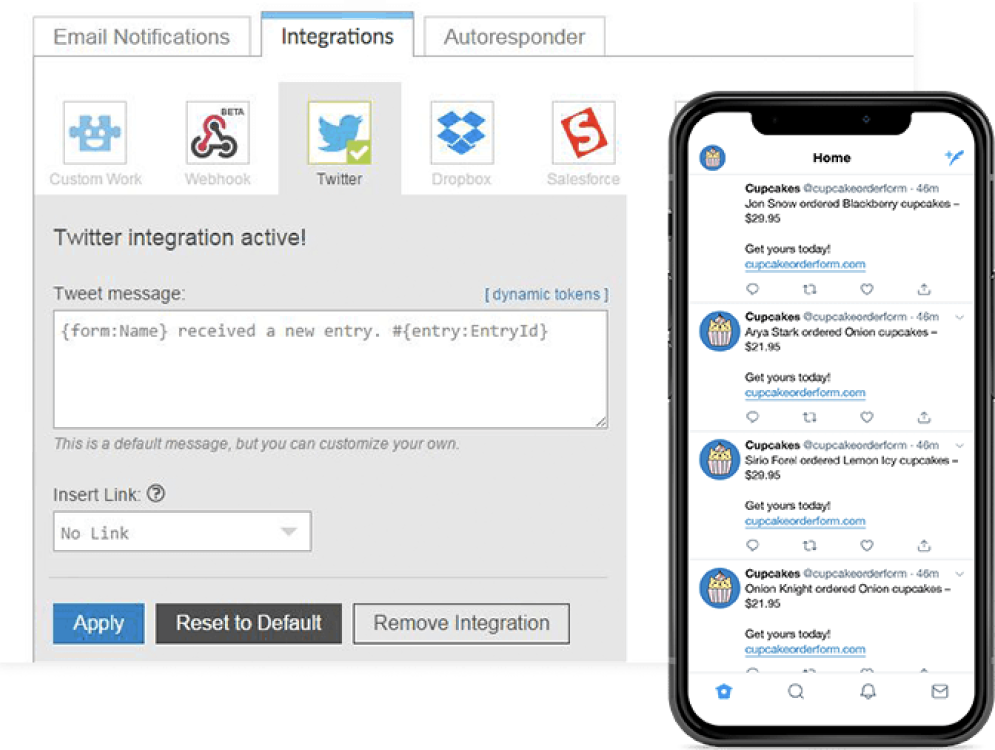 Post your form on Blogger
Share your stories on Blogger while being able to conduct surveys and even sell products right on your blog post. Your readers need not be redirected to another website or platform making fast, easy, and convenient for your readers.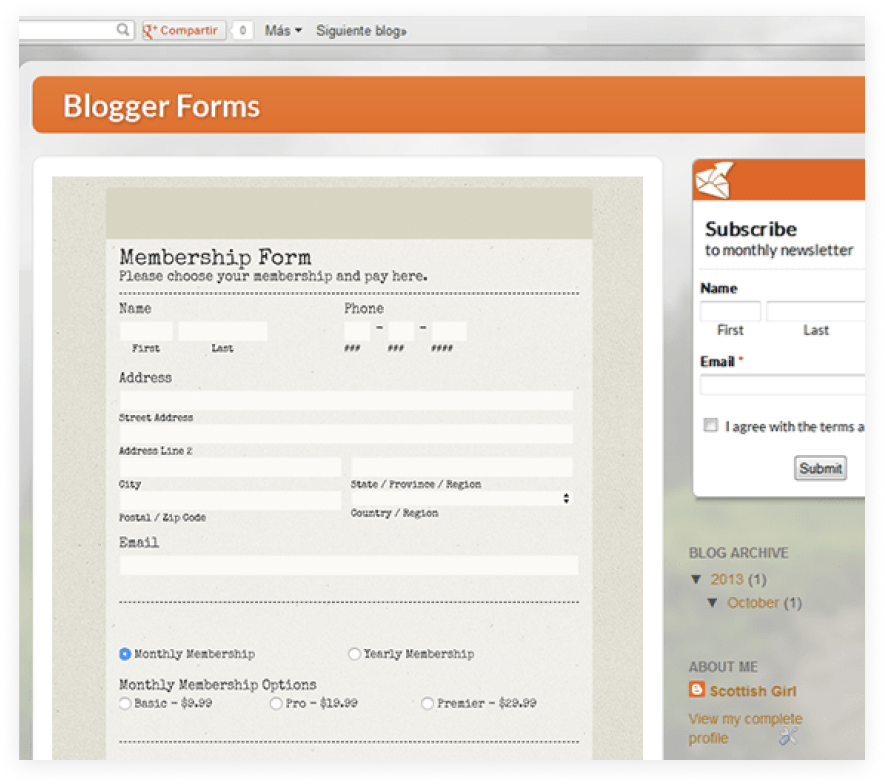 Easily embed forms
Putting your forms or surveys on your social media pages and websites is easy and quick. You don't need a developer to do it for you. Pick which platform you're working on and follow the instructions specifically prepared for it.