Anti-spam tools –
CAPTCHA

form

Our proven anti-spam tools go well beyond a simple captcha option to offer you multiple layers of spam protection. Protect your forms with multiple anti-spam features like CAPTCHA image verification, IP address limits, and keyword blocking.
Only show
CAPTCHA

when needed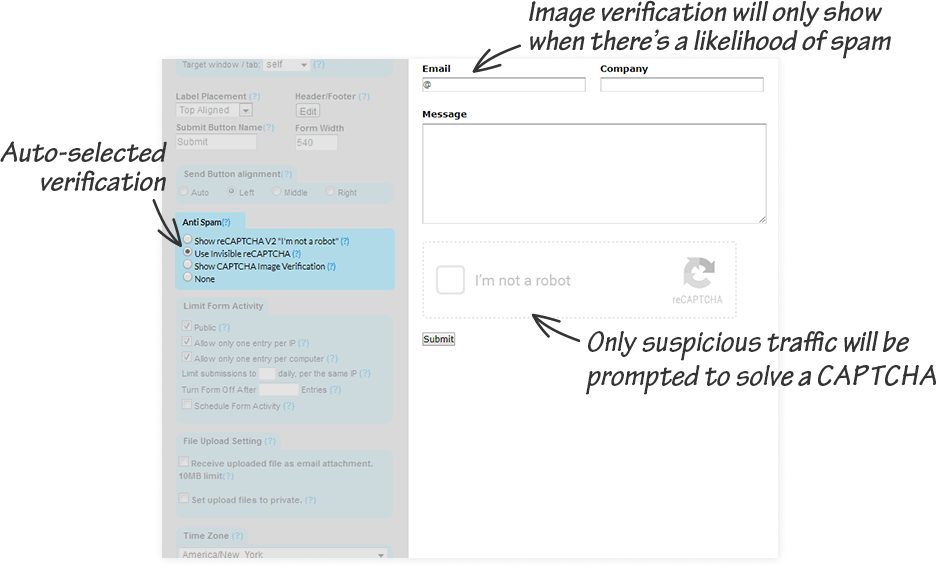 Avoid stressing your form users with unnecessary checks. Choose Invisible reCAPTCHA and it will only show when a bot is detected. Normal human behavior is exempted. Google's algorithm takes care of the monitoring and detection. By default, this anti-spam option is enabled on all your forms.
Highly customizable
CAPTCHA

field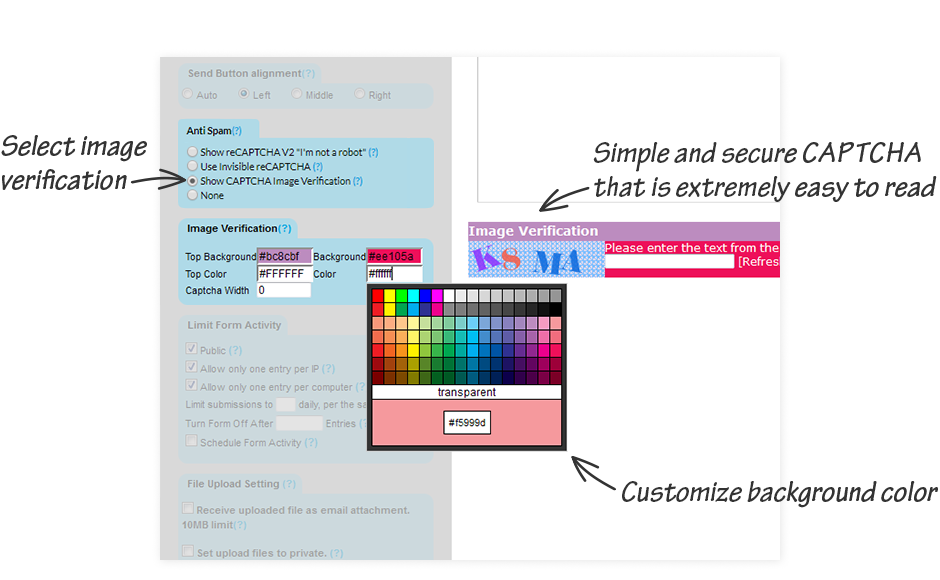 To provide an easy visual experience to your users, choose our CAPTCHA Image Verification.
Limit form activity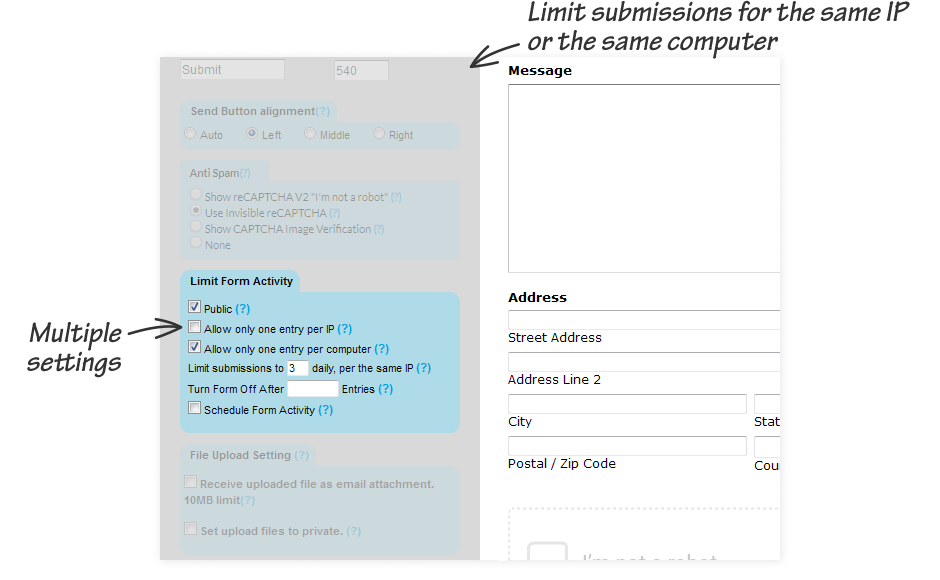 Limit the number of submissions on your forms to prevent repeated submissions which are common for spam bots.