Autoresponder
Autoresponder is one of the most important features of your forms and surveys. It enables you to notify your users that their form submission was successful. Imagine buying a product online and not receiving the confirmation of purchase.
Set up highly personalized autoresponder messages to thank your users for their interaction.
Highly customizable auto-response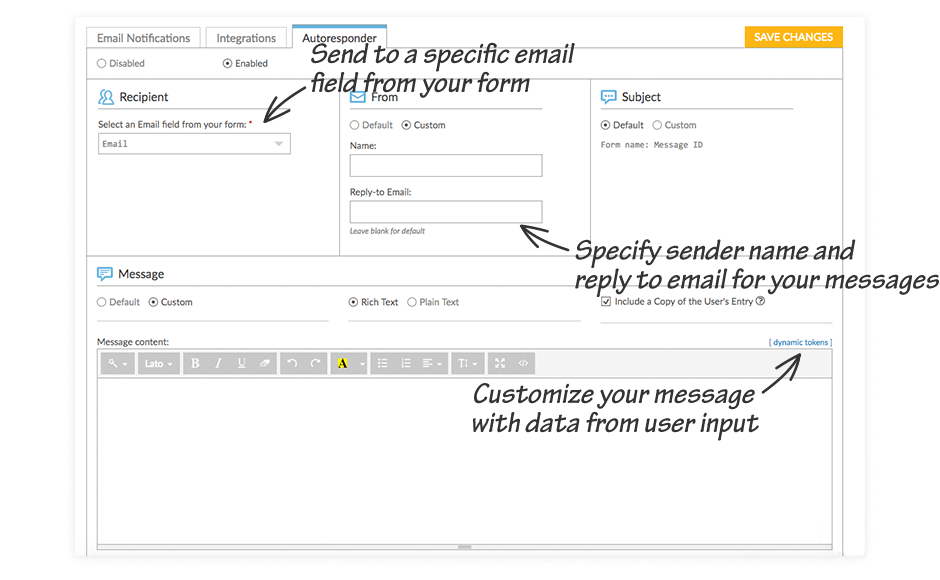 Our Form Builder offers free autoresponder templates with numerous options for message customization, both visual and textual.
Make messages beautiful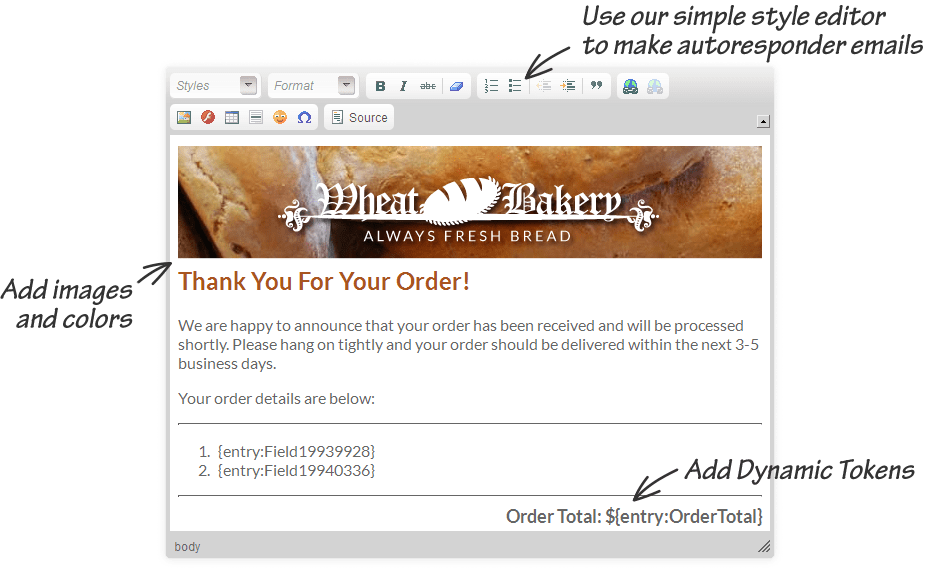 Apply branding to your autoresponder messages to match your style and make them recognizable. Include images and logos, add colors and backgrounds, choose the right font using our style editor or enter your own HTML code.
Send user a copy of the data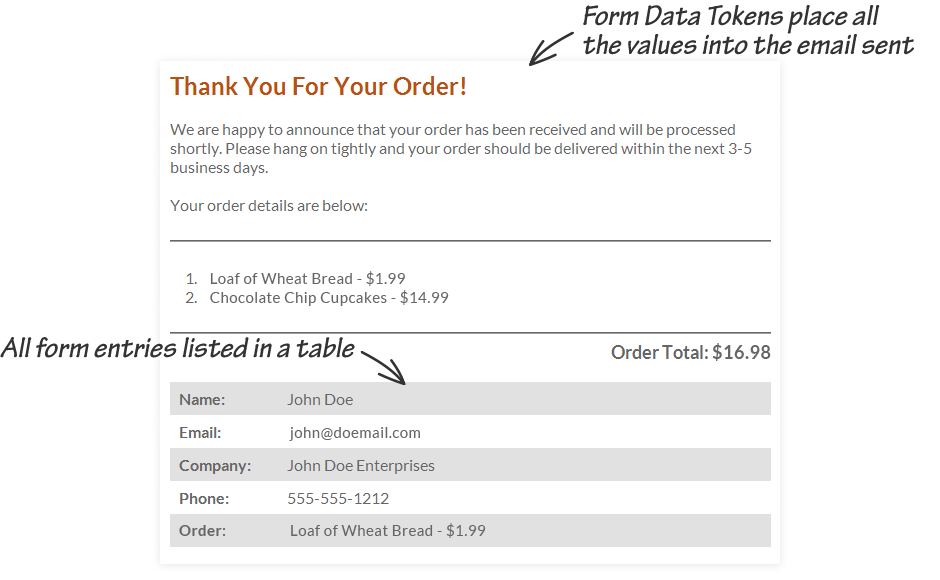 Send all the data entered through your form back to the user in a nicely organized table. Use field values in the subject and body of your message and show the values where and how you need them.
Easily add dynamic tokens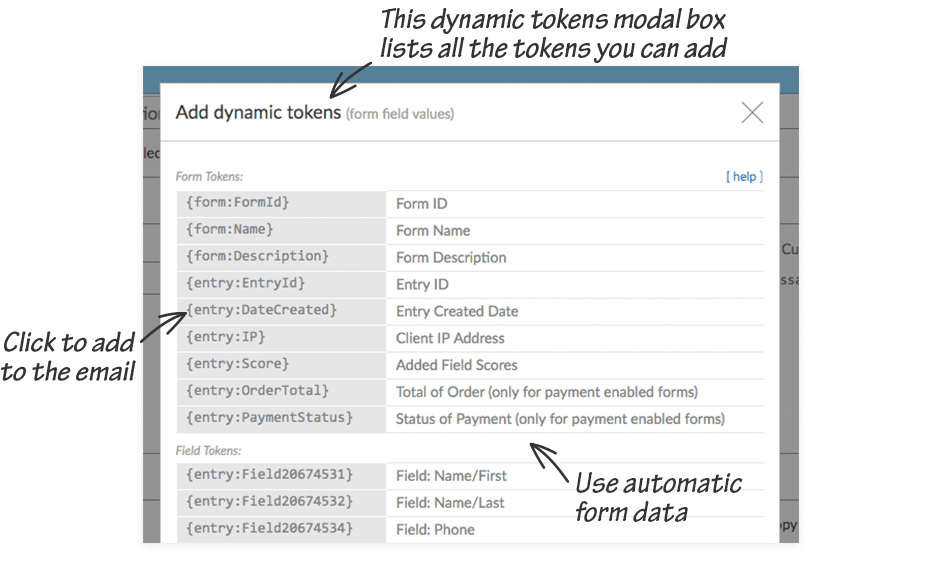 Without the need to know programming, you can easily make customized and personalized autoresponder messages which use values like Name and Email entered by the user. Use automatically generated form data for accountability and tracking purposes.