File upload
Allow your users to upload files with their form submissions. Be it a resume, an excel file, image, or any other media – your users can upload their files for your review. Receive multiple files at once and store them in our secure cloud storage.
Advanced file upload settings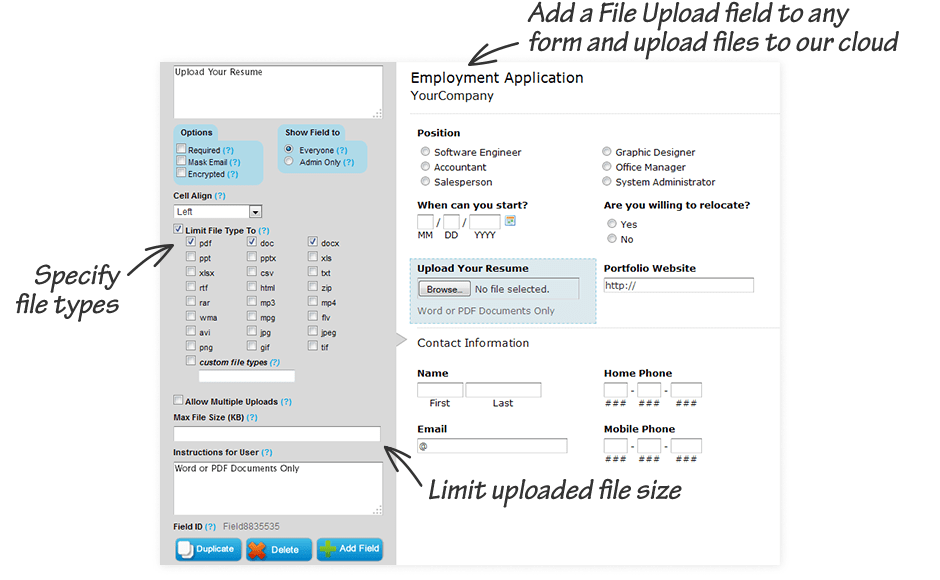 When users attach files to their form submissions, you can receive them as attachments in an email or have them saved in our secure cloud storage. With our survey tools, you can set up file size, and type or extension that you wish to accept.
Upload multiple files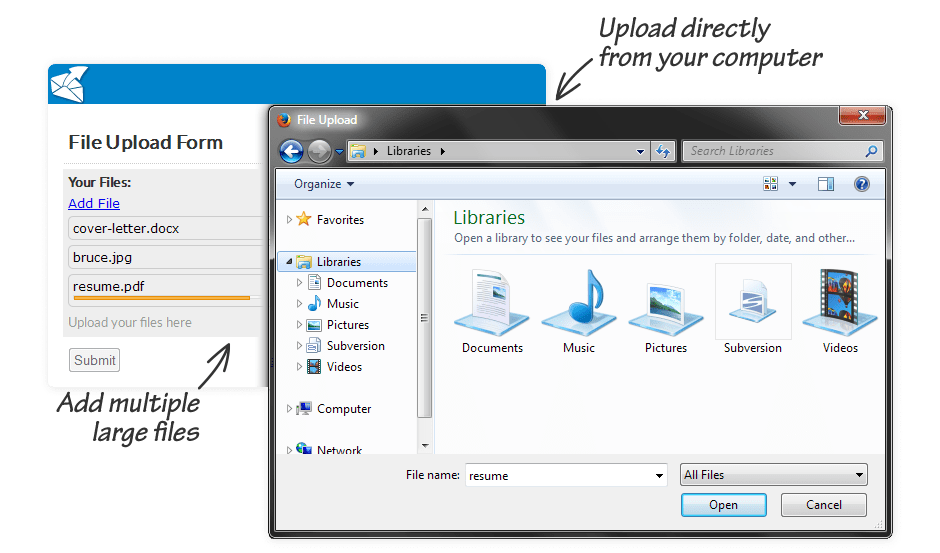 You can allow users to upload multiple large files into your account. We offer you 100MB of free space and provide up to 50GB with our Premier Plan. If you need a larger max file size or storage limit then your plan allows, please contact us.
Manage files in our cloud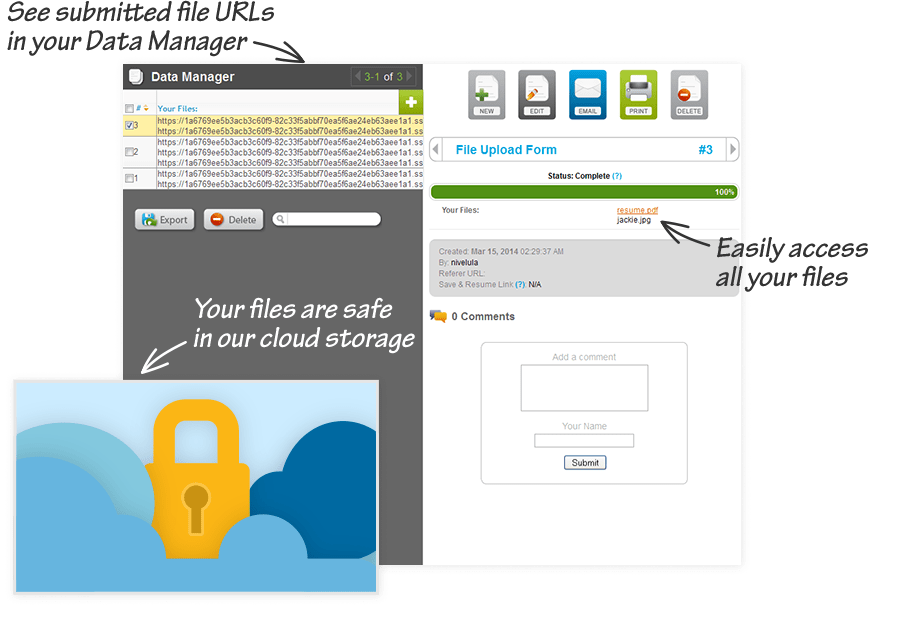 Receive direct links to each received file in your notification emails. Review all files submitted by each user inside Data Manager and easily access any file from there.