Multi-Page Forms
When you need to use ultra-long forms, avoid user confusion, anxiety, and loss of interest by breaking up your forms into pages. The Multi-Page format allows you to segment your forms into "bite-size" pieces for easier consumption by your users, leading to better engagement and form completion.
Organize your form
The multi-page feature adds page breaks that segment your form into sequential pages. Using the Form Builder interface, arrange the order of the segmented forms using the easy-to-use Drag and Drop feature.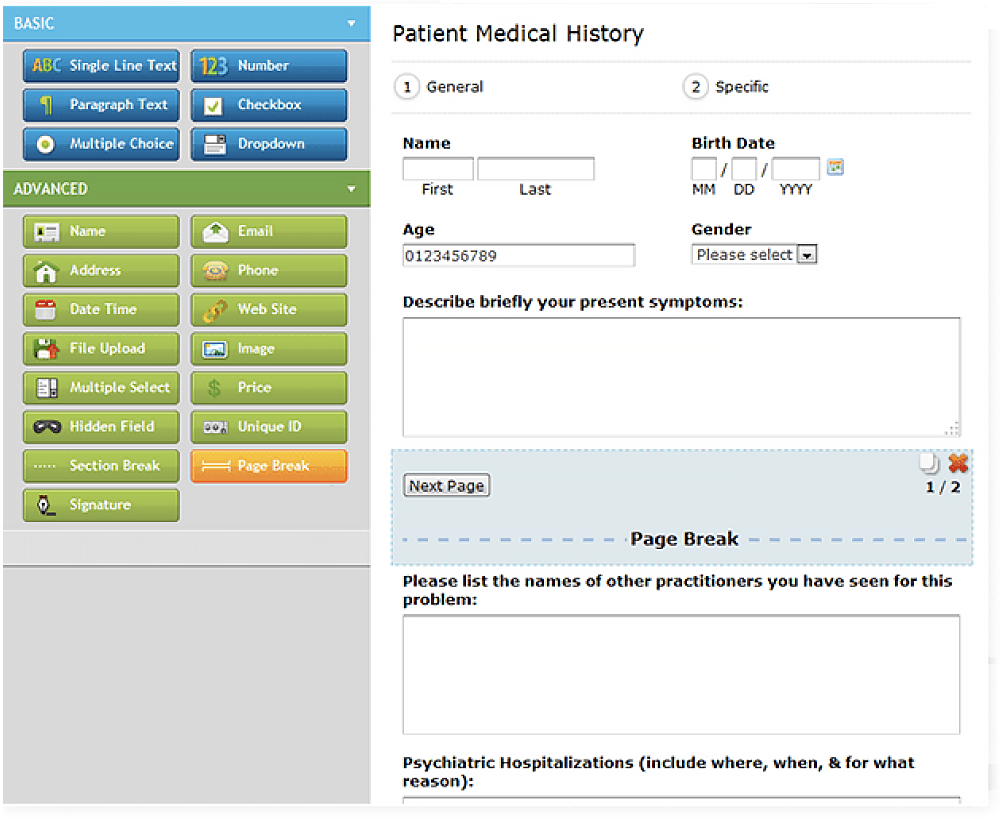 Customize text, titles and buttons
Make your multi-page online forms visually stimulating by using the Theme Builder feature. Change form styles, labels, fonts, and colors to fit your style or requirements. Add customized and clickable 'Next' or 'Back' buttons for better navigation. Use drop-down forms on one page then use checkboxes on another. You can switch forms styles between pages to create variety.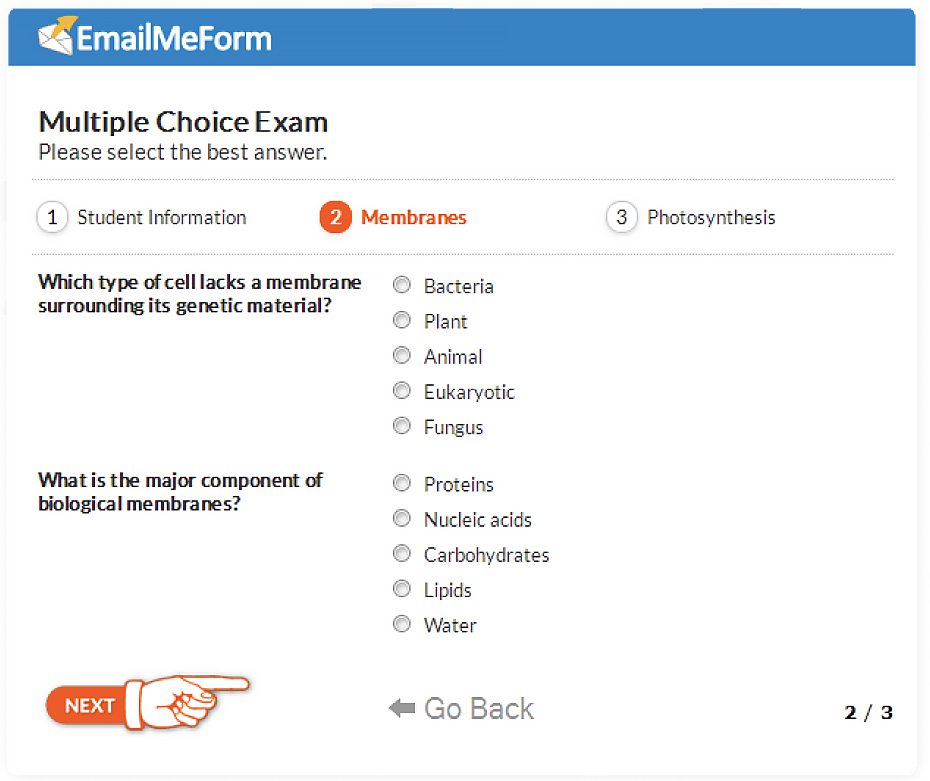 Display a progress percentage bar
A visual progress bar will show the percentage of answered items and keep your users informed. You can also hide the page numbers to lessen user distractions. These little details may seem trivial, but any improvement in user experience will go a long way to guiding your users to successfully completing the forms.