Multi-page advanced forms
In case your form or survey is extensive, you should consider pagination. Create multiple page forms and surveys that show your users their progress throughout the process. This makes them easier to fill in and more user-friendly.
Add to any form and organize your fields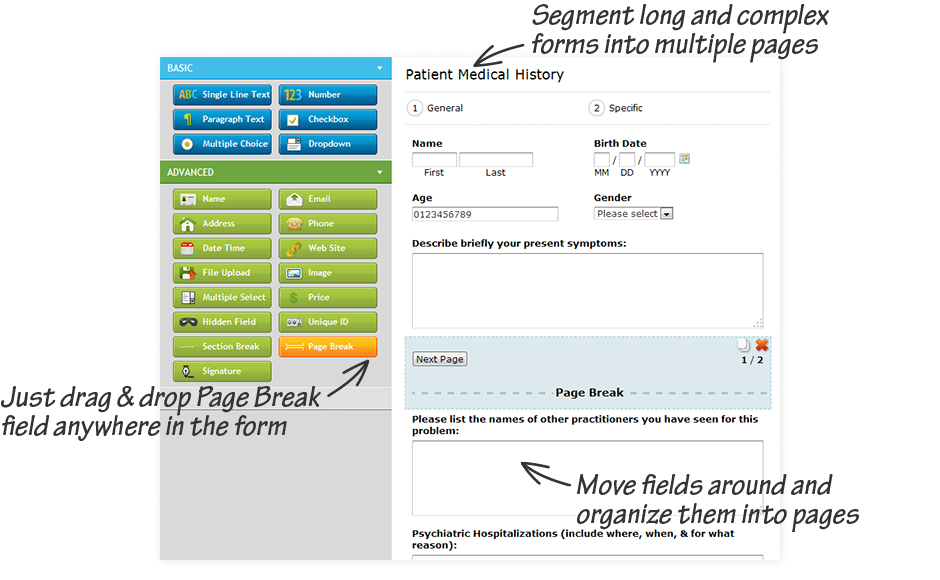 Segment your advanced forms and surveys by adding pages in a few clicks. Simply drag and drop Page Break field anywhere into your form. Easily rearrange your form fields into the page sections by using our Form Builder interface.
Customize text, titles and buttons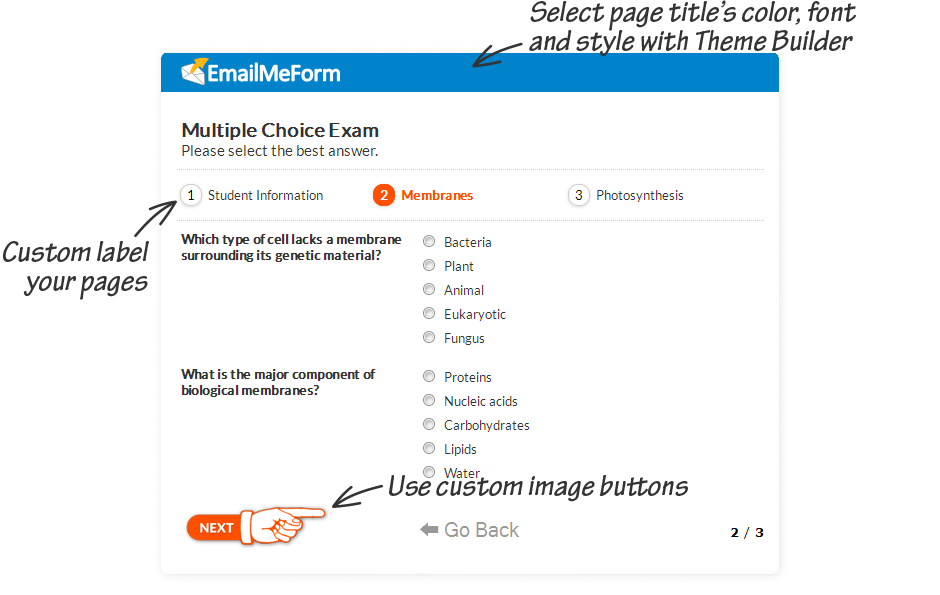 Use our Theme builder to add styles, fonts and colors to your form's page numbers. Input your own text as page labels and easily customize your submit button to move the user to the next page (can be image or text).
Display a progress percentage bar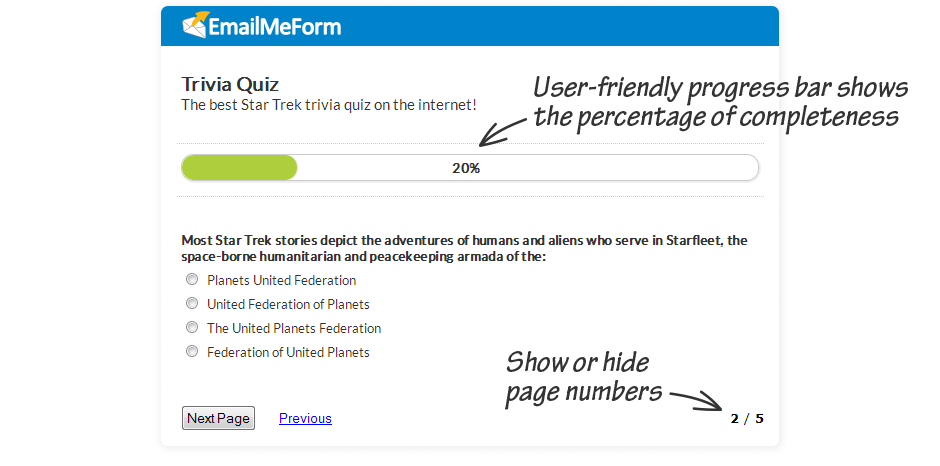 Encourage your users to fill in longer, advanced forms and surveys by informing them on their progress with a clear status bar. Select between page titles or an appealing percentage progress bar. Optionally, you may hide page numbers or progress indicator at the bottom of the forms.