Built-In Notifications
When you do business, you'd never want to miss anything—new inquiries, orders, or reservations. Don't use "missing notifications" as an excuse for not delivering your customers' needs on time. Set up notifications so your team delivers outstanding customer experience.
Access your form notifications settings by clicking the icon on your form.

Notify key team members
Add team members who will also receive notifications once a form is submitted. Customize the data subject so you can easily sort out your mails. You can also activate the Reply-To-Email option to send an instant notification to your user.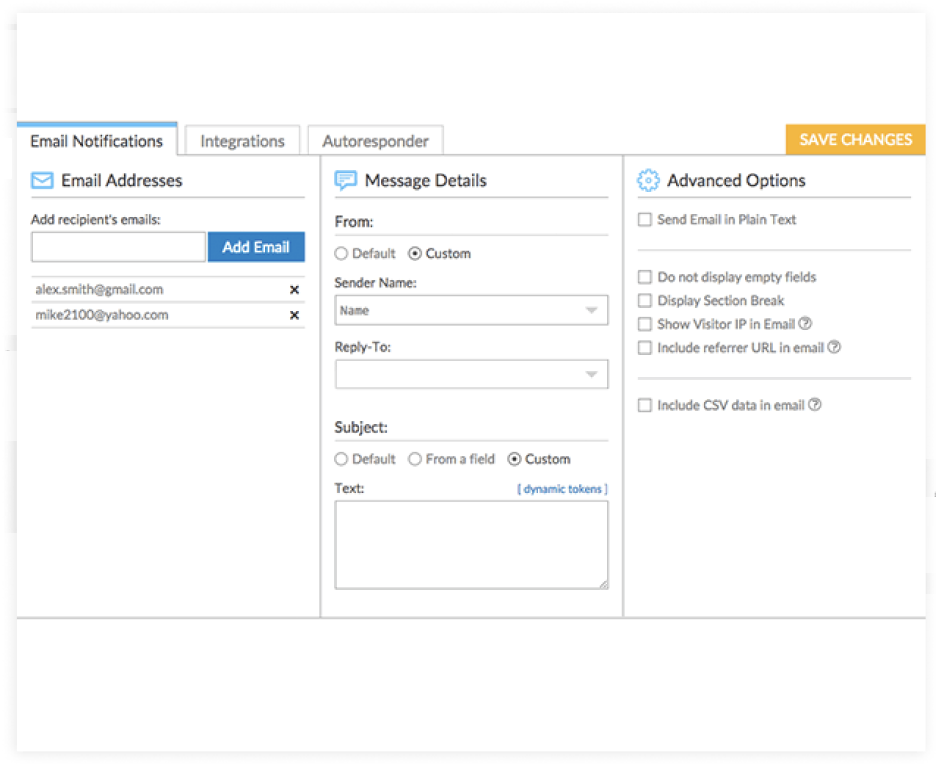 Personalize notifications with tokens
Include important information like name, order information, and address into the notification email. Rather than adding all these information manually, use dynamic tokens to save time composing your notification emails to users.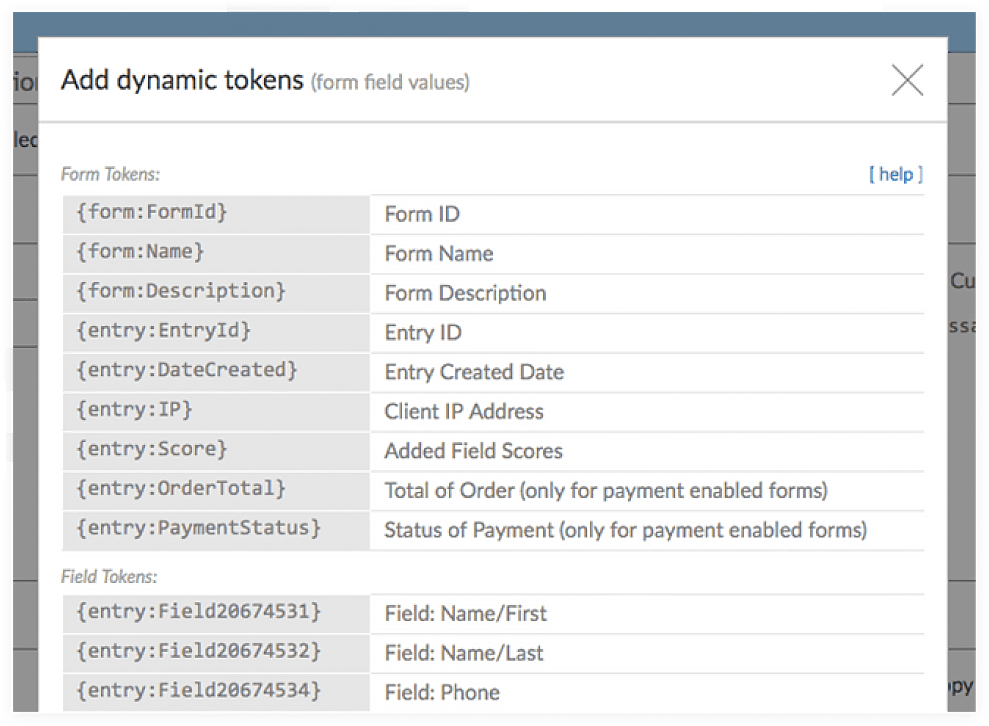 Integrate with 50+ apps
Simplify your workflow and forward your collected data to your CRM, marketing automation tool, or cloud storage. You can integrate your forms with popular platforms like Constant Contact, Dropbox, Google Analytics, Mailchimp, Salesforce, Twitter, Zendesk, Zoho CRM, and more.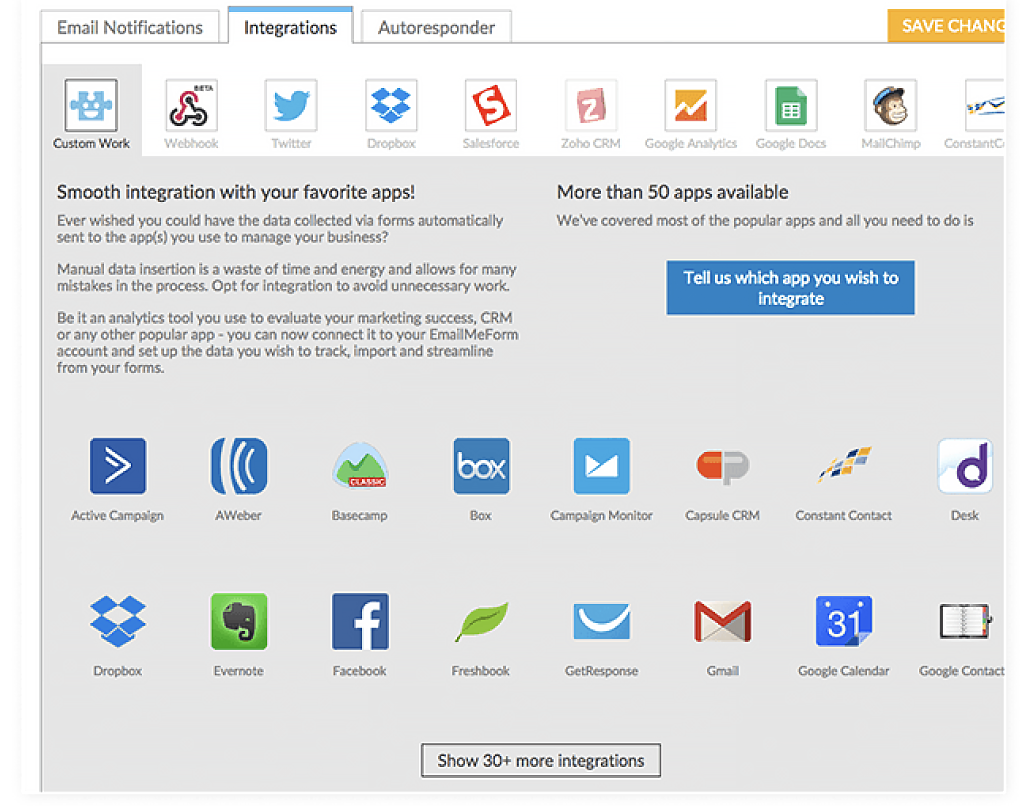 Auto respond to users submitting their forms
Set up response messages to confirm successful surveys and form submissions. You can add follow up information, links to your social media or website, or even include a copy of the form submission. This eases the mind of your users, letting them know that their entry was successfully submitted.