Built-in notifications in surveys & forms
Set up the tracking of your form and survey submissions and get data reports. Add team members to your notifications mailing list and choose the administrators of your account. Even send data to your CRM, marketing automation tool, or Google Analytics.
Access our built-in notifications by clicking the icon on your form, and experience first-hand why EmailMeForm is the best solution for forms and surveys.

Form submission notifications to admins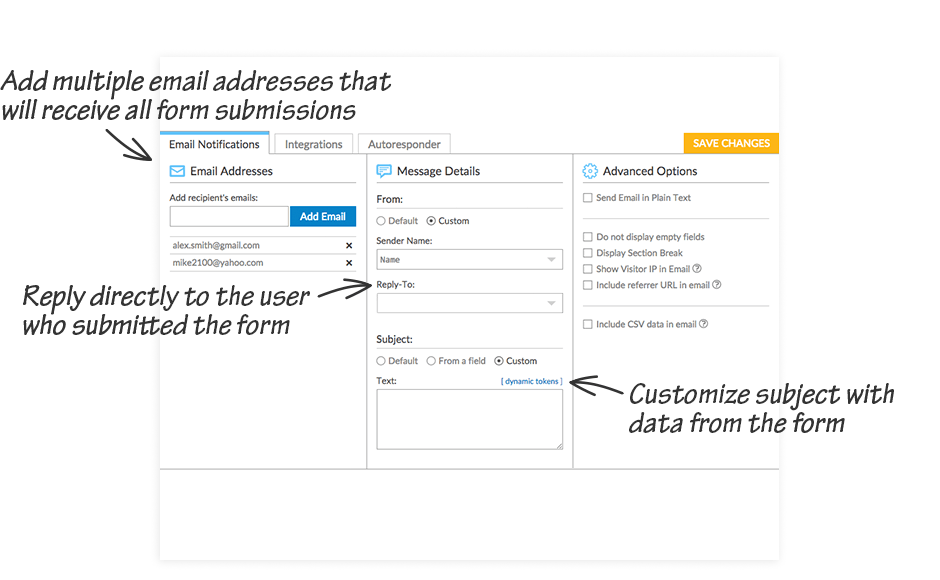 Your team members can receive form and survey submissions to help you respond quickly. Just add their email addresses to the list of notification recipients. Use Reply-to Email option to reply directly to the user who submitted the form.
Use tokens in your notification emails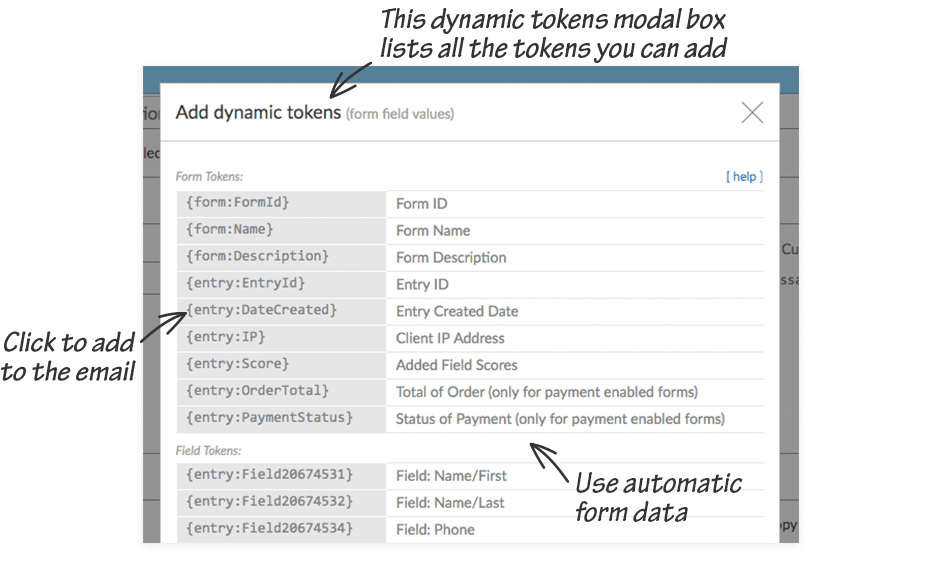 Use dynamic tokens to save time replying to users and administrators automatically and consistently. All form fields are available to be sent to the user or admin as dynamic tokens and custom information in the notification email.
Integrate with popular apps and APIs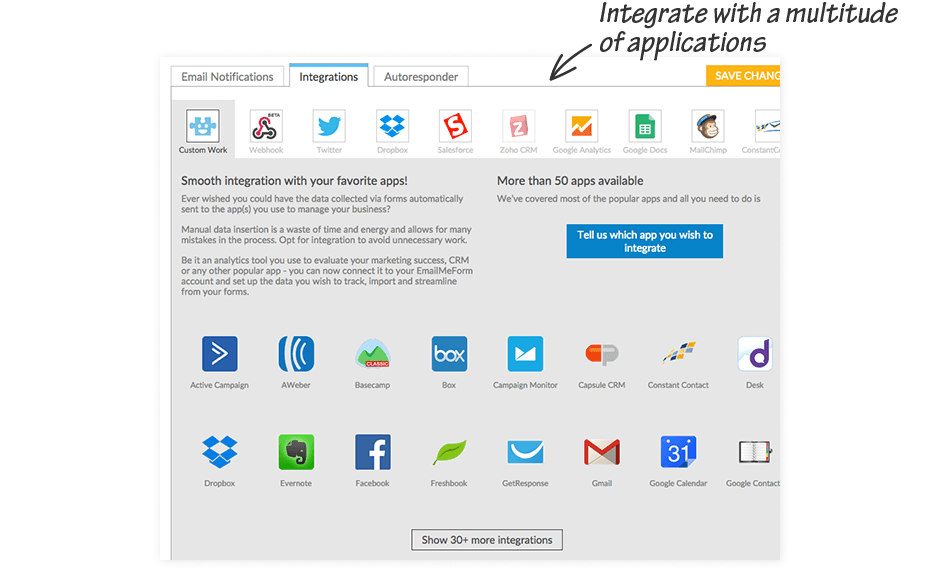 Integrate your forms with popular platforms like Constant Contact, Dropbox, Google Analytics, Mailchimp, Salesforce, Twitter, Zendesk, Zoho CRM and more, to automate your workflows and get the most out of your data.
Auto-respond to submissions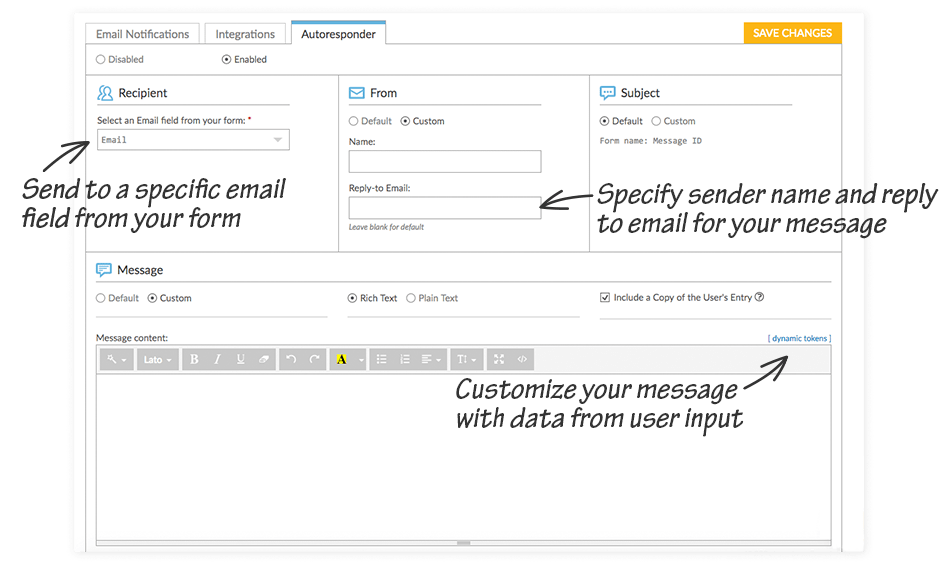 Set up auto response messages to confirm successful survey and form submissions. You can add follow up information, links to your social media or website, include copy of the form submission and more. These messages are highly customizable. You can use dynamic tokens to personalize the text and create cool designs to make your messages memorable.