Payment forms
Accept online payments on your website, blog or social networks using our secure payment forms. We support major payment systems like PayPal, Authorize.net, Chargify, Stripe and more. Choose fully integrated payments or redirection, depending on which processor you want to use.
Enable payment processing
on your form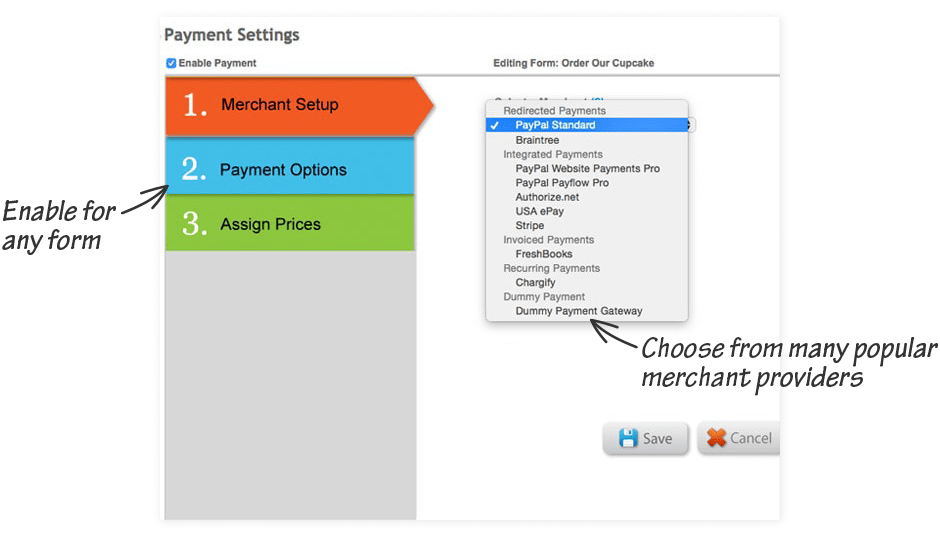 To activate your payment processor select from available options in the drop-down menu. Make sure that your payment settings are working properly and test transactions in Sandbox Mode before going live.
Accept payments
in different currencies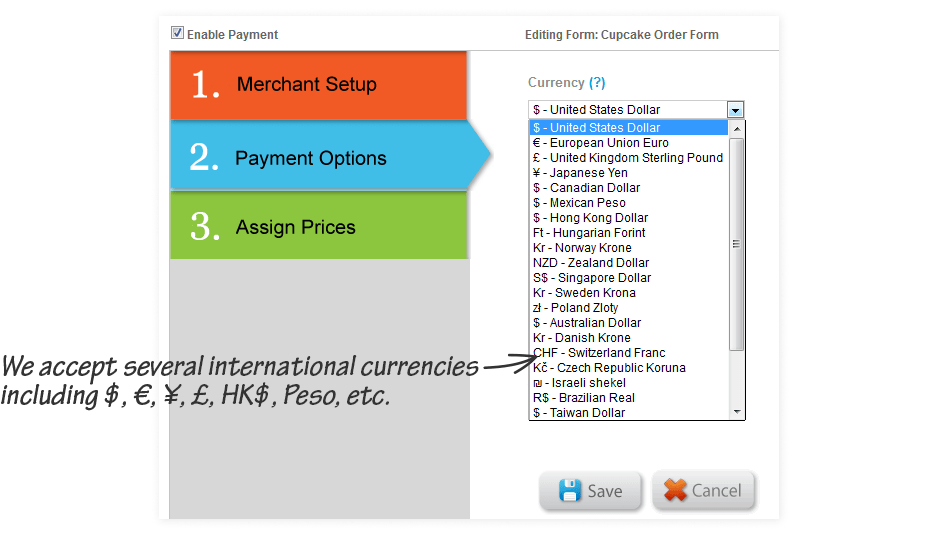 Payment forms created with our free Form Builder can be used by international customers. In order to process them, just choose the appropriate currency for your forms. We provide you with the options to accept all major world currencies.
Assign prices to
your products or services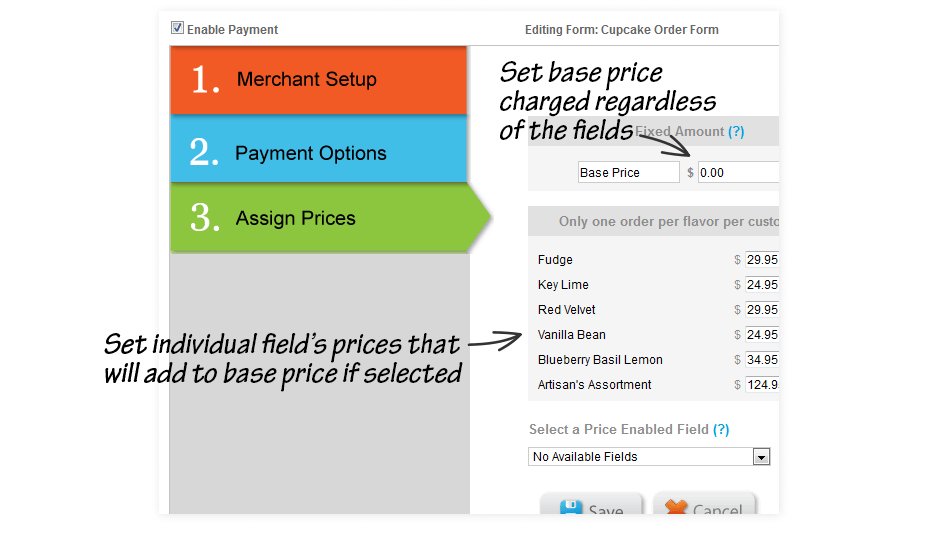 Assign Prices module enables form administrators to assign the base price, as well as individual prices for each field separately. This gives you full control over all your products and their pricing in any of your forms.