Save & Resume survey feature
Do you have long and complex forms or surveys? Provide your users with an option to save their work and go back to it later when they have more time and concentration. Save & Resume allows users to save their progress which prevents your surveys from being left unfinished.
Save long paginated forms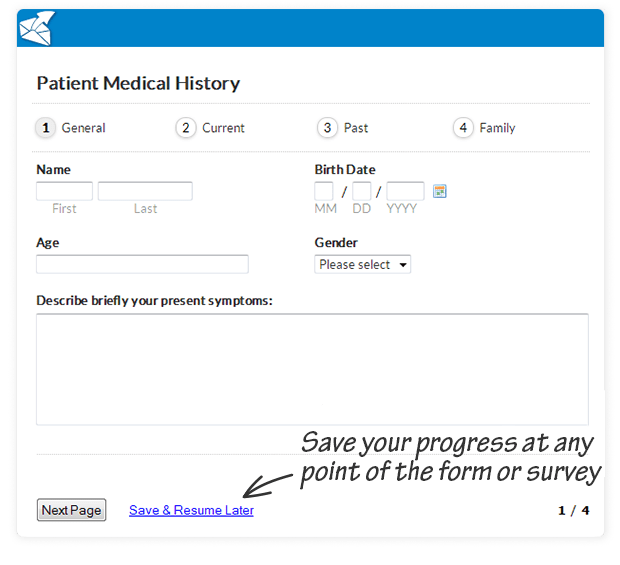 When you activate Save & Resume, your form and survey takers will be able to save their progress at any point. The link will show up at the bottom of every page.
Activate with one click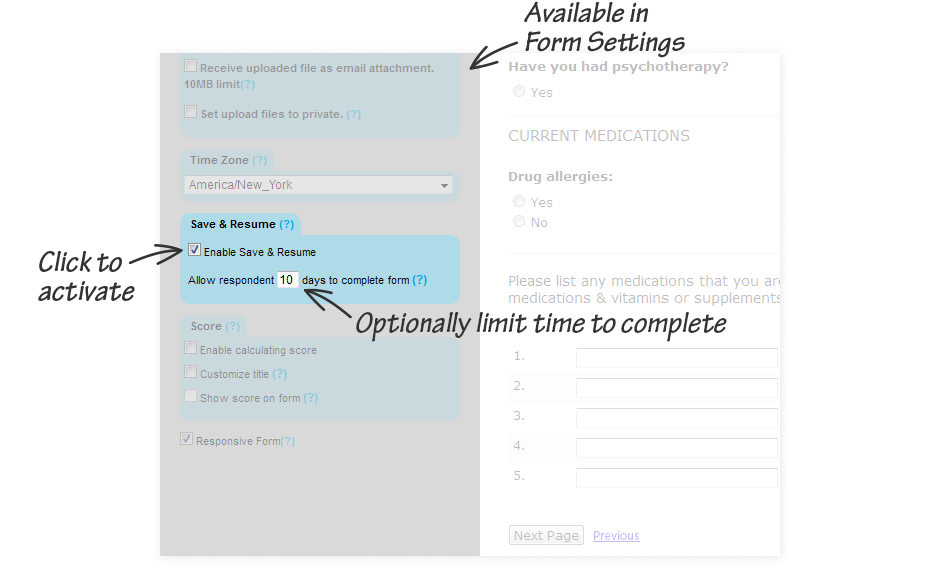 Easily activate Save & Resume in the Form Settings by clicking "Enable Save & Resume". You can optionally allow users a specified time to complete the form. A friendly message and custom Resume Link will automatically be shown after saving.
Monitor the form status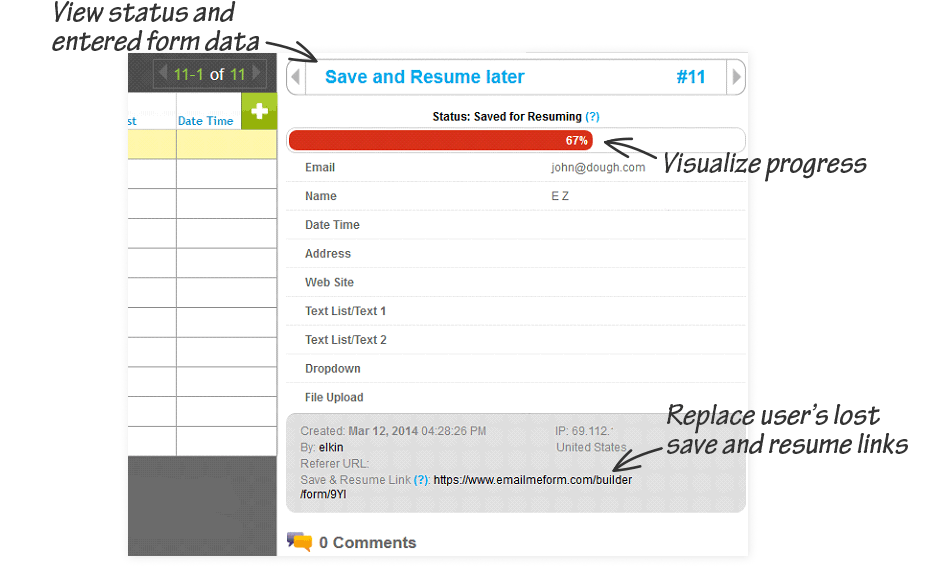 As an administrator, you can monitor the form status, view form fields that are already filled out, and easily send the user their "Save & Resume" link if they misplace it.