Add detailed information to user accounts
Our Form Creator allows easy management of the staff in charge of your forms. Involve different teams from your organization in the data gathering and analysis process.
Add, edit, or delete users, give specific permissions to each, view detailed activity logs inside your company account and more options available within our User Management interface.
Manage all users in one place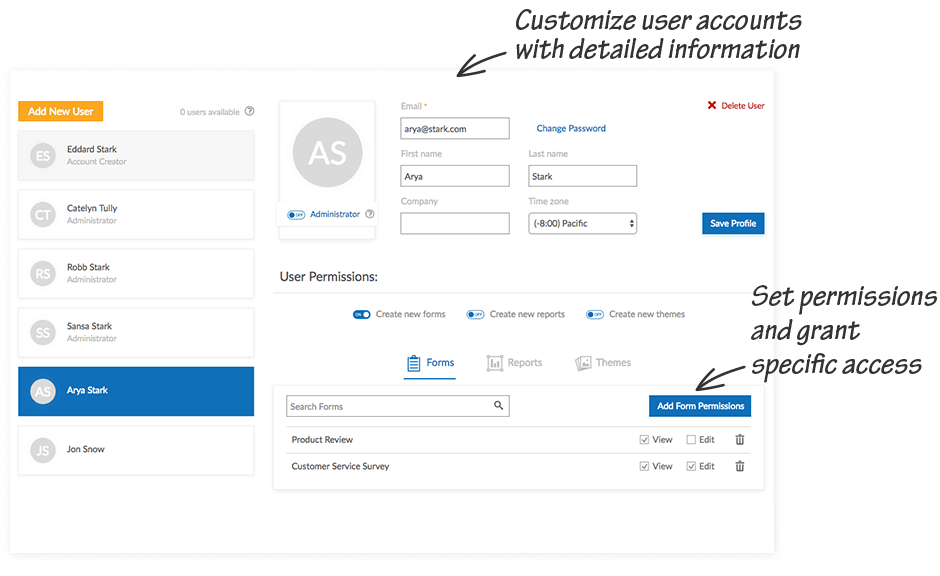 You can add, edit, or delete users in a single click, or modify their access to certain forms or features. Form Creator allows you to give multiple users the access to very specific sections or to your entire account.
Fine tune their access permissions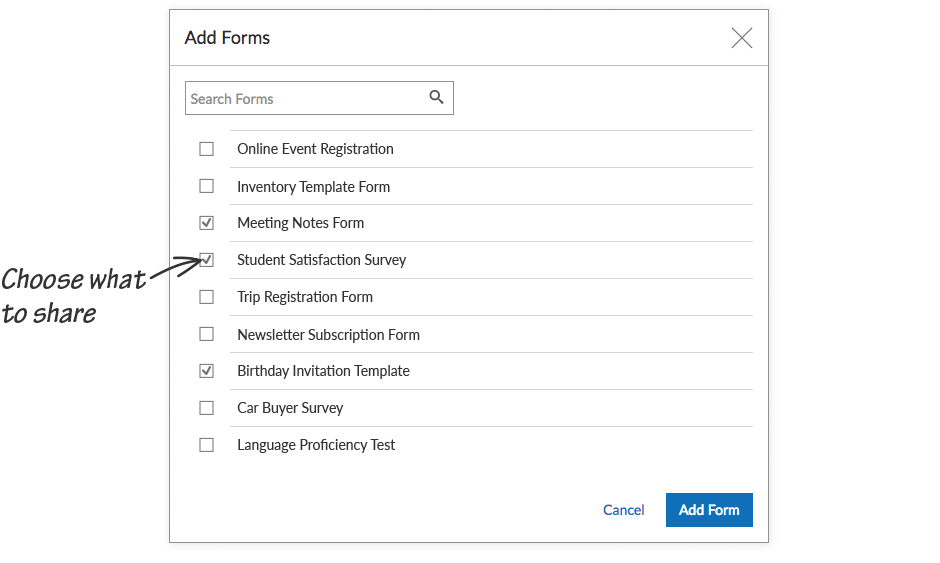 Choose what to share with each member of your team and grant specific accesses to different forms, reports, and themes. Track tasks and streamline your workflow.
Track all user activity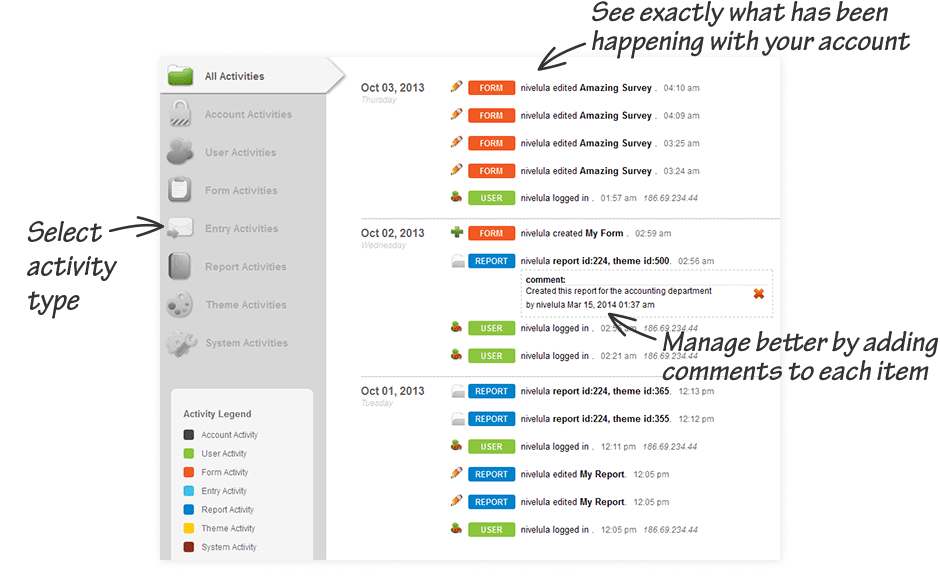 Activity Log shows you all the changes applied to your forms, reports, themes, and submissions. Easily add comments to each log item to organize and manage projects more efficiently.